Dr. Dinesh Chauhan:
Insightful and passionate about homoeopathy, Dr. Dinesh Chauhan is one of the most influential figures in today's homoeopathic world. Dr. Dinesh Chauhan practices classical Homoeopathy in Mumbai, India since last 16 years. He is well received by his patients as a caring homoeopath, and he is a potential teacher for students all over the globe.
He has been rewarded as a youngest achiever award "Master of homoeopathy 2011" by the Indian Homoeopathic forum, Maharashtra, India.
On 7th May 2014, Dr. Dinesh Chauhan was honoured with the prestogious – 'Mahatma Gandhi PravasiSamman 2014'at the Global Achievers conclave 2014. It is an award constituted by the Ministry of Overseas Indian Affairs, Government of India in conjunction with the the NRI Welfare Society of India, to honour exceptional and meritorious contribution gobally.
Dr. Dinesh—a distinguished teacher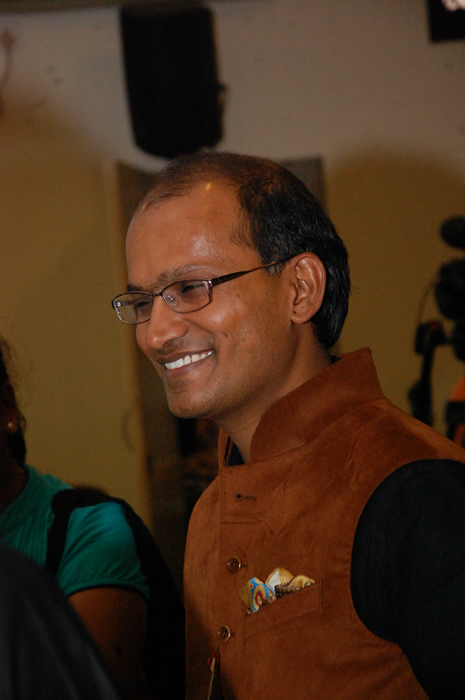 The benchmarks of his lectures are :
his ability to bring a parallel correlation of his subject with physics, the universe, and mystic and human philosophy,
his ability to have spontaneous and constant humorous exchanges and dialogues with participants at his seminars
his ability to captivate his listeners' attention
his masterful way of making homoeopathic theory come to life
All these elements make his lectures joyous, lively, and uncomplicated for his students. His biggest asset is his capacity to take participants with him step by step, encouraging them to open up and freely ask him about whatsoever they have in mind.
The vital focus of his teaching:
One of the main focuses in Dr. Dinesh's teaching is his pioneering work on the case taking process, which he describes as "the Scientifically Intuitive Case Witnessing Process [CWP]". One of the biggest achievements for a homoeopath is to understand his patient until he reaches the patient's core, so that he can find a simillimum for his patient. And there comes the importance of Case-Taking; which is one of the key points of Dr. Dinesh. His scientifically intuitive case witnessing process is that it is completely scientific, human-centric, and reproducible.
His mastery of the Materia Medica and his understanding of various kingdoms, such as Plant, Mineral, Animal, Sarcodes, or Imponderables make his lectures extremely informative and complete.
His knack for follow up management of patients makes his lecture a wholesome and practical experience for the student.
Dr. Dinesh has lectured internationally at the following places:
Dr. Dinesh has lectured in India at:
WEBINARS (Online teaching) Given by Dr.Chauhan:
Contribution by Dr Dinesh in Homeopathic Journals:
Dr. Dinesh's contributions to spread awareness about holistic homeopathy for Laymen:
Feedback and reviews upon various seminars of Dr. Dinesh Chauhan:
DR. URVI CHAUHAN: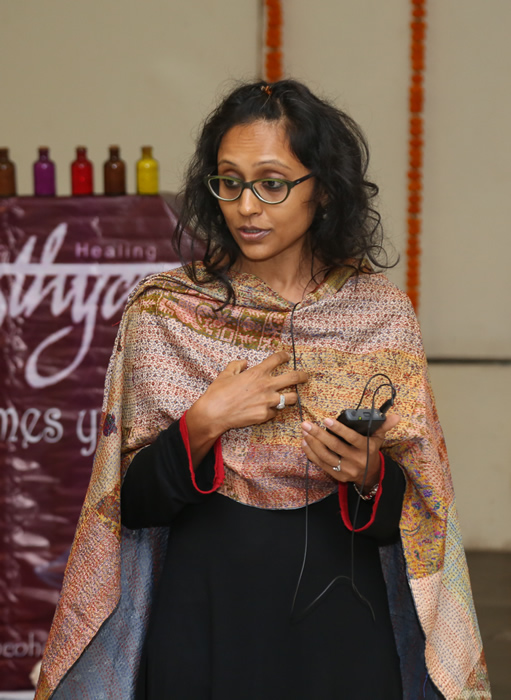 Dr. Urvi Shah Chauhan is the founder and consultant of Swasthya Homoeopathic Healing along with her husband Dr. Dinesh Chauhan and founder of Swasthya Udaan - a sister branch of Swasthya. She is a practicing Homoeopath, whole plant food consultant, a Yoga Consultant, Publisher, Editor, Book-artist, Creative head of Swasthya, based in Mumbai, India. She is the vital hand behind designing and developing both their web sites www.homeohome.comand www.casewitnessing.com
On 24th Nov 2014, she was honoured with the prestigious "Indira Gandhi Shiromani Award" at New Delhi;The award function was organised by IIFS (India International Friendship Society); she and Dr. Dinesh Chauhan,both were honoured with the "Rashtriya Gaurav Award" on 15th April 2015 by honerable Dr. Bhishma Narain Singh( formar governer of Tamilnadu and Assam ).
Dr. Urvi was interviewed by the FM Gold Radio Channel, where she gave live talks on Homoeopathy and Yoga answering various queries in the minds of the lay people concerning the same. The talks were aired all over India.
She contributes to various national, as well as international homoeopathic journals. She is a Guest editor for the international homeopathic e-journal Interhomeopathy by Narayana Publishers.
Dr. Urvi as a publisher and Chief editor:
Dr. Urvi as an Author, writer, compilor:
Dr. Urvi as Creative head and Book Artist:
Cooking (Dairy/Refined/Processed/Oil/Sugar/additive free) workshops conducted by Dr. Urvi @ Swasthya Udaan:
Feedbacks from the Patients, Participants: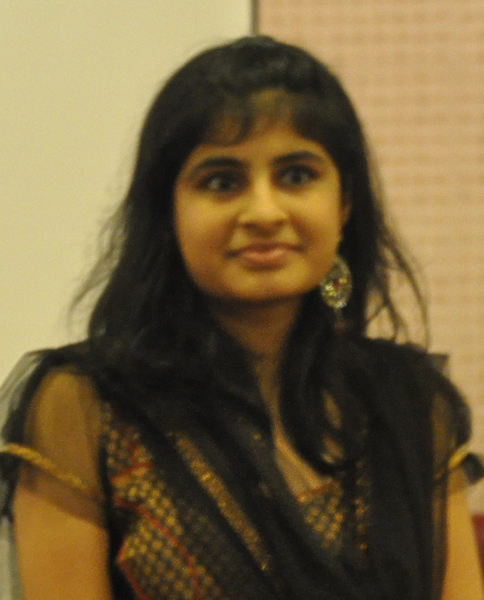 Dr. (Mrs.) Riddhi Joshi Jain:
Graduated with B.H.M.S in the year 2010 from Smt, C.M.P Homeopathic Medical College. She is associated with Drs Chauhan at Swasthya Homeopathic Healing since 5 years.
As a Healer:
Tender at heart yet too hard working, she is known to listen to each and every patient with admiration and care. Whenever any patient is in despair, they would not go without a smile, when dr Riddhi is here to handle their case.
Owing to her skill of empathizing with the patients and compassionately being with them, she is a helping hand for all the patients, be it Children cases, Pathological cases, any mental and physical illnesses.
She is a senior doctor at Swasthya Homeopathic Healing and does home visits for critically ill patients.
She consults International patients of some countries.
Dr. Riddhi is also associated with ABJF, a non-profit charitable trust started with Drs. Urvi and Dinesh Chauhan, which conducts lectures for Homoeopathic students free. ABJF also has a charity clinic where non-affording patients are treated at a nominal cost, and Dr. Riddhi is one of the senior doctors in the team.
As a Project Co-ordinator:
Her potential is at spreading awareness on homeopathy through her compilations and articles. At Swasthya, She heads the project for 'Laymen awareness' where programmes and talks are conducted to spread the light of the homeopathic art and science.
She was a helping hand laymen awareness event 'From treating to transforming- Nov'14' and 'To wellness from illness- Nov 2015'for all Swasthya healing patients.
She is the Co-ordinator for the 'CLINICAL COURSE' for International Homeopaths as well as many Online courses organized by Drs Chauhan.
She is on Panel for Project 'Your Case Our Guide' where she gives Online Expert advises on failure cases of homeopaths from various countries.
She adds creative artwork and ideas in many of the projects with Dr Urvi Chauhan.
She handles the distribution department of 'Philosia Publications' with Dr Urvi Chauhan.
As a Writer:
She has complied and published Laymen articles under the Banner of Swasthya Homeopathic Healing, named, 'Homoepathy a Designer's approach', Acutes: A boon in homoeopathy'.
She has compiled book ' From treating to transforming: Choose Homeopathy ' with Drs Chauhan to address holistic homeopathic guide for parents and holistically healthy families and community at large.
Her case articles are published in esteemed Online Journals like Hpathy and Interhomoeopathy.
As a Lecturer:
She has lectured for Clinical course Students from many countries like Germany, Portugal, France, Brazil, South Africa etc
At Athatho Brahma Jigyasa Foundation(ABJF) seminar 2013,2014 she lectured for various Indian Homeopaths from multiple states.
She has lectured a two day seminar at A.M.Sheikh Belgaum Homeopathic Medical College.
She has taken an Online live lecture for All India participants in ABJF WEBINAR SERIES 2015.
Dr. Rina Dedhiya
· Education Qualification and Practice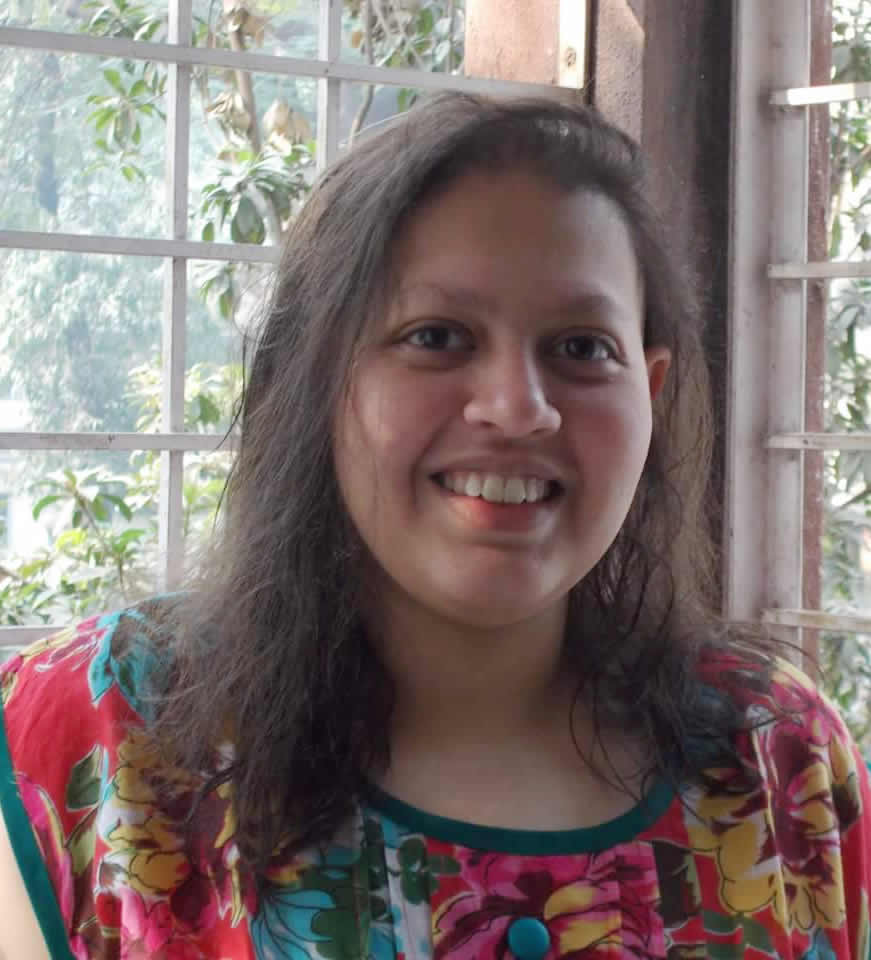 Dr. Rina Dedhiya graduated with B.H.M.S degree in 2009 and later did post graduation with M.D. (Hom) degree in the subject of Repertory in the year 2013 from Dhondumama Sathe Homeopathic Medical College.
She is practicing homeopathy since the past 2 years in Pune.
She believes in putting hard work and perseverance in all her projects. In every patient her attempt is to initiate healing even before administering the medicinal dose.
· Literary works and association with Swasthya Clinic
She is associated with Dr. Dinesh Chauhan since the last 4-5 years and is working with Drs Chauhans on various ventures.
She is compiling the Acute Case Witnessing Book along with Dr. Dinesh Chauhan
She is also working on his various paper presentations in Indian and International Journals.
· Working with organizations and groups
She is working with the charitable foundation ABJF (Athato Bhrama Jigyasa Foundation) founded by Drs Chauhans, she is the core member and the co-ordinator for the Pune group along with Dr. Atul Patwardhan
In Pune she is working along with Dr. Atul Patwardhan in conducting various lectures and courses in case witnessing process and sensation method and carrying out research in the field of homeopathy.
She is also lecturing for the online webinars on case witnessing process conducted by the ABJF foundation, and teaching a study group in Pune in the sensation method.
· Research work
She is taken part in 3 homeopathic provings
She has worked on almost 40-50 cases using the Knerr repertory which is a Puritan repertory during her post-graduation dissertation.
She is also working on analyzing body posture and body ergonomics and treating various spinal complaints and ligament injuries without surgery and with only exercises. Treating skin complaints and other diseases with breathing techniques, bringing in holistic healing in complaints which are usually treated with only surgery and medicines.
· Her vision
Keen in homeopathic and clinical research in future and is persuing a career in writing, she hopes to bring out revolutionary changes in the field of homeopathy.
Address: Swasthyahomeopathic healing, B – 1 ground floor, New PutlibaiKapolNiwas, Near new Toyota showroom/ Venilalsaree shop, S.V. Road, Vile Parle (West), Mumbai – 400 056, India.
Phone numbers: +91-22 – 26208881, +91-9920243727
Email: This email address is being protected from spambots. You need JavaScript enabled to view it.
How our team helps to guide you in your cases?
1. Suggestions provided while solving your case:
- Suggestions for which question to ask, when to ask, with reasons.
- Is the focus selected right? Is there any other focus that can be selected, with reasons
- Are the passive, active and active-active processes appropriate to the patient's centre?
- Is the case complete?
- Appropriate understanding of the pauses, eye movements, facial and hand gestures (if video case)
- Can the patient go up to healing awareness level, if yes when and how?
- Etc., etc.
2. Suggestions provided for selection of remedy, potency and repetition:
- Is the source correct, with reasons
- Is the remedy correct, with reasons
- Which remedy should be selected, with reasons
- Which potency of the remedy should be administered, with reasons
- In what repetition should the remedy be administered, with reasons
- Etc., etc.
3. Suggestions provided for the given follow ups of your case:
- Follow up Criterias
- What to look for in the follow up as per individual case
- Is the remedy helping the patient and in what way?
- Is there any need for change in the remedy, potency, repetition?
- Is there any need for re-assessment?
- Etc., etc.